Recently, I have been participating in my on-again/off-again addiction of swapping! Just like most swap participants, I enjoy being in groups of like interests. Though every once in a while I stray and do independent swaps. I know this can be tricky and results don't always have great guarantees of swap rewards. But if you set the parameters correctly, you can have terrific swap partners with wonderful results. So I am going to go out on a limb and create a SWAP for all you fans of Empire Records!
As a teenager, this was one of my favorite movies to addictively watch everyday! It still ranks pretty highly even with all it's flaws and inconsistencies. If you're a fan you know what I'm referring to!
Nevertheless, I love it!
I was actually able to DVR it the other day in it's "pure" form. What do I mean by that exactly? Well, way back in the late 90s, I had a bootleg VHS that I watched religiously! I think it was my same tape that had Hackers and Foxfire recorded on it. I loved watching that tape. So much so I had to tape the ends multiple times from the frequent watching and re-windings. Then many years ago I found it on DVD! Great right? Wrong! According to the box it's the "Fan Remix". Which is nice to have an alternate version, but this is not the one I've memorized as an adolescent. Scenes are different, inflections in dialogue are changed, the ghost characters from the credits suddenly appear. Again, pretty cool to have a "bonus feature" addition....but not the same! Which is why I was grateful to come across this "unblemished" recording and DVR it to save on my device until I upgrade or find theater released copy.
Now, what is the point of all this rambling? Well, I have decided to create a (drum roll please...) Craft Me Empire Records Swap! (And the crowd goes wild and dances with their friends as they do numerous times in the movie!) :)
First, you must have an active Swap-Bot Account!
Secondly, you must have a rating of 4.8 or higher to participate!
(I will be checking profiles! If you do not meet the first two qualifiers, I will sadly invite you to leave!)
Thirdly, You will create some goodies for your (one) swap partner that involves Empire Records.
Examples of what you can create:
Stuffies of the characters
Joe- drumsticks, x ring, watch
Cory - cupcake for Rex , SAT, Harvard class of '99 shirt, skirt, docs
AJ- art, quarters, Vito, sign
Lucas- $3000, sofa cushion
Deb- bandages, buttons , RIP, Vespa
Mark- Marc band swag (psychedelic trip thing), orange M&Ms
Gina- red bra, microphone , music town apron, condoms,
Eddy- record, brownies, great bands list
Rex - Rex Manning Day button/poster/sign
"Rave on, Rave on" gear (solo cup, glow stick, stickers)
*Goodies must value at least $10. Please make it quality. If your bad at crafting, there are some fun goodies on Etsy to be found!
Note, you are not limited to my suggestions. If there's something else from the movie that inspires you please make it! :)
Fourth, please include a note to your partner about your Empire Records fandom. (i.e. how you came across the movie, did you share with your friends, did you track down all the bands on the soundtrack...etc...)
Deadline to sign-up is January 19, 2013 and Deadline to send is February 16th, 2013. So that gives you plenty of time to make something your partner will LOVE! Please sign up HERE!!
Here are some inspirations I have found online: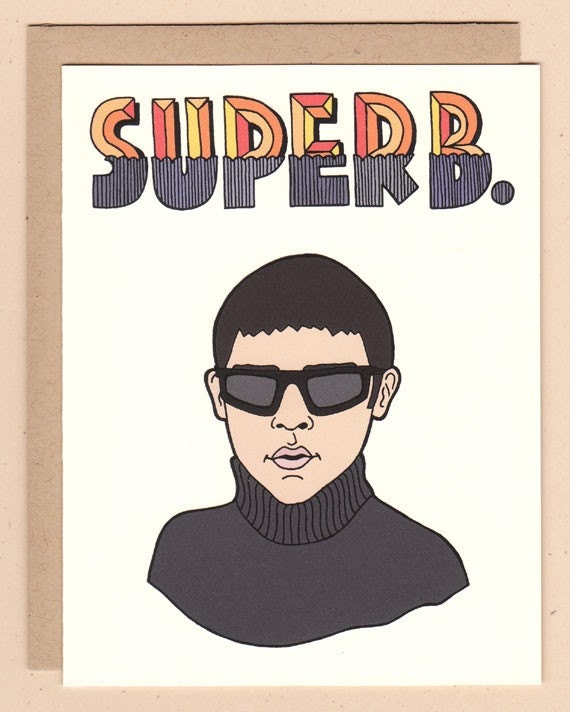 Empire Records by kerogenki featuring an olive green shirt
Photo booth signs perhaps?
Photo by WeeklyDig